Grab an unlocked OnePlus 7T for just $400 ($200 off) from Woot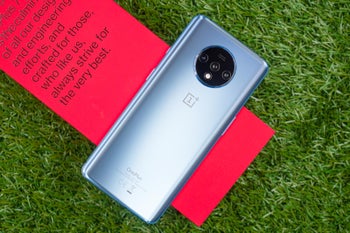 ' smartphones aren't called "flagship killers" for nothing. Just about all the company's top-tier handsets offer premium features you would only expect from a flagship for a fraction of the normal price.
The is no exception to the rule. Even though it's been released one year ago, it's capable of standing on its own both hardware- and software-wise. Granted, it lacks 5G support, the OnePlus 7T remains a solid choice for those who can't afford to pay $1000 for a flagship smartphone.
Thanks to Qualcomm's and a large amount of memory (8/128GB, 8/256GB), the is unlikely to be inferior ...
from PhoneArena - News https://ift.tt/3c0iCL3